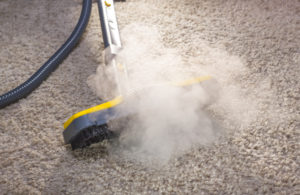 According to the U.S. Centers for Disease Control and Prevention, each year, one in six Americans gets sick by consuming contaminated foods or beverages. And while countless options exist to clean and sanitize a surface, CO2 blasting is proven to be among the most effective.
Also known as dry ice blasting, CO2 blasting describes a system that produces a high temperature, low moisture vapor. The vapor contains only 5% to 6% water and is much less dense than the air we breathe. But CO2 blasting isn't just for food industries and bathrooms. In fact, there are a wide range of industries that use this sanitization process to maintain clean surfaces throughout day-to-day operations.
Here are just a few industries that employ the use of CO2 blasting technology.
Factory Work
Factory work encompasses a number of industries and manufacturing processes. This setting often requires the cleaning power of CO2 blasting because it's non-abrasive, fast, safe, and extremely effective. CO2 blasting removes particulates without compromising productivity. It's often used in
factory settings such as power plants, textile plants, foundries, printing and packaging plants, plastics manufacturing, steam generators, and more.
Automotive
The automotive industry also often employs the use of dry ice blasting in certain applications. Professionals often use dry ice blasting equipment to remove grease and other contaminants from all types of stubborn surfaces. CO2 blasting is one of the most effective ways to remove grease, oil, and other vehicular fluids from counters and equipment itself. Plus, if you work with a company that employs professionals to visit your job site and complete this work, the professionals will ensure that no equipment will be damaged during the process, and that it will be performed quickly and efficiently.
Archaeology
Finally, not many people know that dry ice blasting technology is also used for restoring precious artifacts. Its gentle and non-abrasive process is absolutely perfect for handling and cleaning even the most fragile artifacts with care. When you factor in the high speed process and overall efficiency, it's easy to see why professionals are consistently relying on this technology when handling antiquities.
Ultimately, understanding the various industries that use CO2 can help you make an informed decision about whether or not this technology may be right for your business. For more information about dry ice blasting and steam cleaning systems, contact Falcon Pro Solutions Inc.