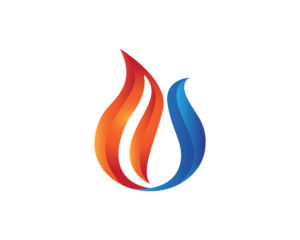 At Falcon ProSolutions, we know that tricky cleaning problems often require a combination of resources. While most industrial cleaning companies will provide only one solution — or may try to sell you on equipment or services you don't actually need — we offer something more personalized. We call it our "fire and ice" system. Instead of being stuck with an either-or situation where you have to choose between two types of popular cleaning methods, we can offer both types of technology for your toughest cleaning challenges.
If you're dealing with a sanitation issue, you shouldn't have to coordinate with multiple vendors to get the equipment you require– and we believe you should have access to the best techniques all from one provider. That's why we can offer both industrial steam generators, which produce very hot steam to clean and sanitize, and dry ice blasting equipment, which uses frozen CO2 pellets to clean tough messes.
Industrial steam generators clean and sanitize faster and more completely than other options. And because very little water is needed, you won't need to clean up after your clean-up! We offer more industrial steam solutions than any other company around, which gives our customers a lot more flexibility. Whether you need a portable unit with a vacuum system or a fixed-base steam cleaning unit with dual-boiler technology, we've got you covered.
Our dry ice blasting options are designed to function supremely in both fragile and severe environments. The Gyrfalcon delivers optimal CO2 blasting without ever damaging the underlying surface. And its "never freeze" delivery system ensures that the unit won't clog, jam, or frost over. That means that, regardless of conditions, you'll always have a powerful, fully operational machine at your disposal.
The benefits of our "fire and ice" solution are numerous. Both cleaning methods are extremely effective, eliminate the use of hazardous chemicals, and are virtually mess-free. Plus, you won't have to jump through hoops to get the equipment you need. At Falcon ProSolutions, we assess exactly what type of equipment you'll need for your unique cleaning challenges. Our complementary systems are the ideal solution for the most difficult messes, and we'll help you find the exact CO2 and industrial steam solutions that will work best for you.
To find out more about our products or to get a rental quote, please contact us today.