The Peregrine 1800 SV-XD is so technologically advanced and unique it creates its own class in the 110-volt steamer market. The XD features the patented Intelligent Boiler Technology (IBT) and operates at an unheard of 145PSI/356°F performance curve. This is unique among small steamers and allows the Peregrine to surpass all other steamers in delivered steam temperature, maintained pressure, and steam volumes (measured in pounds/hour).
LCD Control Panel

IBT is only the beginning. The XD is also equipped with a new industry-leading XD vacuum system. The vacuum features a strong UV lighting system with quartz inserts that fill the recovery tank with this effective germ killing wavelength. The tank is always clean, germ-free, and, most importantly, does not allow bacteria to grow that can cause many malodors associated with cleaning equipment.
The design eliminates the need for a conventional float shut-off and paper cartridge, saving maintenance time and dollars. Finally, the unit features a ULPA filtration system (a step better than the standard HEPA of most vacuums) that makes this unit great for use in clean rooms! The XD system also includes a noise reduction package, operating at 67dB under full load, making this steamer the ideal choice when customers or patients are nearby.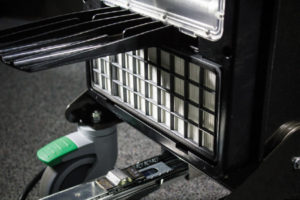 While the XD will operate in most any environment, it is ideal for healthcare environments and high-tech manufacturing applications. The filtration levels and steam outputs meet the most demanding requirements found in these applications. Wherever it goes, the XD is sure to meet and exceed the expectations of the user. Test drive an XD today and see what the newest technologies can do for you.
THE HEART OF THE SYSTEM
The Peregrine series features boilers that are state of the art technology
that takes steam generators into the main stream of cleaning.
The dual coil element maximizes surface area and provides a speedy
"heat-up" time. The steam pressure and temperatures remain consistent,
even under continuous use. The Peregrine features our patented
INTELLIGENT BOILER TECHNOLOGY that tells you when it
needs descaling and provides the highest steam temperatures in its
class. IBT allows any operator to perform the descaling maintenance
to maintain optimum performance without the need for service parts.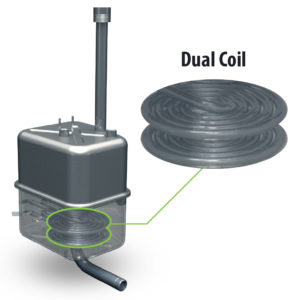 Features include:
Intelligent Boiler Technology
Dual coil boiler
Continuous use ( no need to turn off or lose pressure to add water)
XD vacuum system   (3 levels of suction)
Noise reduction package
UV light in recovery tank
Steam and vacuum LCD panel
3 levels of steam output
Visual and audible warnings for water and detergent
Detergent injection function
All steam/detergent/vacuum functions controlled from the handle
Visible indicator icon tells you when maintenance needs to be performed
4 swivel castor wheels with brakes
Folding handle and removable tool caddy for compact storage
Easy maintenance procedure
low voltage (on handle) 5V
Complete steam and vac tool kit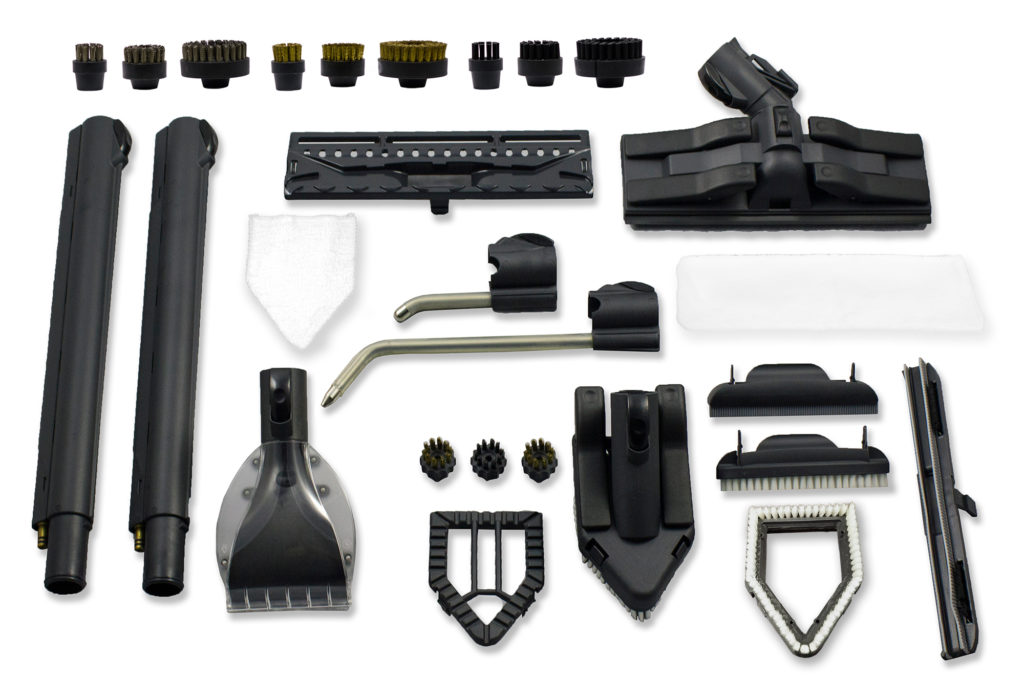 Applications include but not limited to:
Delicate manufacturing environments
Long term care facilities
Critical care applications
Transportation
Contract cleaners
Pharmaceuticals
Many more…
Peregrine Steam & Vacuum Kit
Power Requirement
120 Volt, 60 Hz
Intelligent Boiler Technology
Yes
Boiler Construction
AISI 304 Stainless
Complete Steam & Vacuum Tool Kit
Yes
Dimensions (L x W x H)
29" x 15" x 38"
Shipping Dimensions (L x W x H)
47" x 40" x 44"