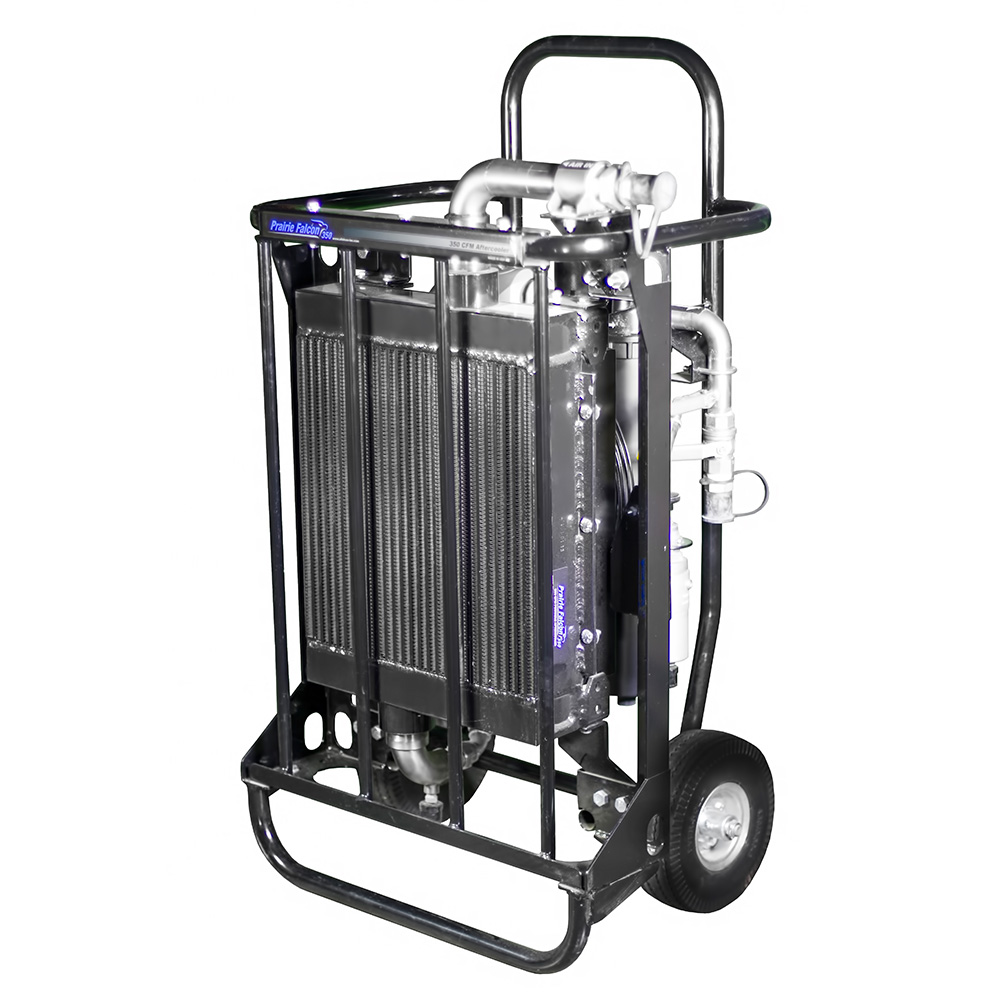 The Prairie Falcon after-cooler is an easy-to-use solution for moisture-laden air. While designed to increase the efficiency of our Gyrfalcon dry ice blaster, we find many customers purchase this unit for general use in their plant operations.
Aftercoolers or air dryers are used to remove corrosive moisture from compressed air. When the compressor works, it collects and compresses the moisture found naturally in the ambient air (humidity). The higher the temperature, the higher the humidity level can be. An aftercooler significantly reduces the moisture content by reducing the temperature (as high as 140°F in some cases) of the air and condenses the water so it can be separated and cleaned by our efficient filter system.
Wherever the need for dry air exists, the Prairie Falcon answers the call! This desert bird reduces the temperature of the air by up to 50% and literally wrings the moisture out of your compressed air! Essential when dry ice blasting, every plant needs clean dry air for their tools and plant use. With two models, the 350 and 700, we have a unit for you to meet your requirements.
Pressure Rating
232 psi MAX
Max Inlet Temperature
250°F
Flow Capacity
233 CFM @ 100 psi, 352 CFM @ 232 psi MAX
Filtration
Coalescing grade 10 (.7 micron)
Dimensions
48" tall x 26.6" wide x 18.75" deep
Fan Motor Supply
25 CFM @ 35 psi MAX