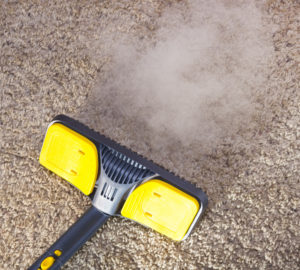 Choosing the right sanitation product can seem impossible if harsh chemicals put your employees or customers at risk. One of the best ways to ensure efficient and effective cleaning is through the use of intense heat. But how does it work?
Here's how high temperatures are proven to clean and sanitize, providing efficient results for your business.
Heat: How does it work?
Cleaning isn't necessarily the same as sanitizing. While cleaning can scrub away surface imperfections and other debris, sanitization is achieved only when bacteria and pathogens are neutralized. High temperatures are one of the best ways to rid your business of pathogens in an eco-friendly, safe way.
It's recommended that dishes are washed at a temperature ranging from 160 to 180 degrees Fahrenheit. Water at high temperatures, such as industrial steam generators, will be hot enough to kill bacteria and pathogens, cut through hard-to-clean greases, and break down proteins. Once these contaminants are killed and suspended into the water, it's easy to wipe them away or vacuum them up.
Benefits of heat cleaning
Industrial steam generators and commercial steam cleaning machines are technically a form of green cleaning. Since they use no harsh chemicals, it doesn't pose a risk to the environment in which it's used. This makes it great for a variety of applications, including hospitals to sterilize surgical instruments, restaurants, schools, and more. Because there is no chance for chemical contamination, it assures the health and wellness of people with weakened immune systems, allergies, and more.
Steam and vapor cleaning processes are also efficient. This is because steam production requires very little water. This makes them low-moisture machines. Even after using industrial steam cleaners, you never need to worry about excess moisture leading to mold growth or other issues associated with high levels of humidity.
Relying on an industrial steam generator is also faster than traditional methods of cleaning. In a bathroom cleaning test, the superheated steam cleaning system cleaned the space in 42.5 minutes, which is faster than the traditional method of cleaning which took about 46 minutes.
It's apparent that dry vapor steamers are some of the best pieces of sterilization equipment on the market. No matter what industry you work for, benefit from the steam cleaning systems offered by Falcon Prosolutions today.