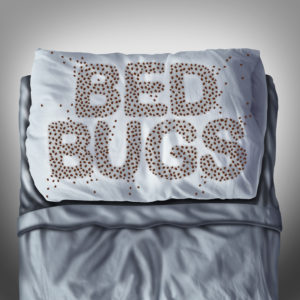 Keeping your hotel clean is far from easy, but equipping yourself with the knowledge to carry out the best sanitation processes is a great start. That being said, bed bugs are a problem that many hotels face, and some may not even realize it. If you're concerned about bed bugs in your hotel, make sure to avoid these mistakes, which may impede your efforts rather than help them.
Not putting a mattress cover on every bed.
Even if you don't feel like your hotel's beds need mattress covers, it's best to keep them on underneath the sheets. This is an essential component of bed bug prevention that many hotels overlook. The fact is, without mattress covers, bed bugs can penetrate through a mattress or other fabric surface, which means you'll have to take the costly hit of buying brand new mattresses. Prevention is a much cheaper and less stressful alternative.
Not investing in industrial steamers for an efficient sanitation solution.
If you're not using steam in the cleaning of fabric surfaces around your hotel, you're automatically increasing the risk of a bed bug infestation. Unlike other cleaning methods, steam will kill bed bugs up to two to 3/8″ into a gap — it is also very effective when bed bugs are on the surface of items, up to 3/4″ into fabric surfaces. Furthermore, they're very efficient: steam cleaning systems eliminate chemical residues while sanitizing the surface being treated. Because so little water is consumed, approximately 1.5 quarts per hour, it's virtually "mess free". Plus, steam treats much more than bed bugs. Steam kills 99% of common household germs and bacteria like E.Coli, salmonella, and staph, as well as dust mites and bed bugs.
Not getting professional inspections.
Finally, regardless of the prevention efforts you may be making, they don't serve as a substitute for frequent and professional inspections. Bed bugs aren't seen easily with the human eye, but highly trained professionals can let you know if your hotel has any type of infestation.
Ultimately, avoiding these mistakes puts your hotel in a better position to prevent all types of pests. For more information about industrial steamers, contact Falcon Prosolutions Inc.