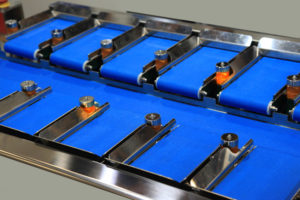 Many of us understand the importance of maintaining a household that's spic and span, but when it comes to a medical environment like a doctor's office or hospital, having a clean space isn't just a preference: it's a necessity. Keeping a clean and sterile environment is vital for the health and safety of every patient, as well as for medical staff. According to the CDC, nearly 100,000 people die from hospital-acquired diseases every year in the United States — so it's clear that we need to be diligent about cleaning and sterilizing everything from hospital waiting rooms to operating tables. Here are three important cleaning tips that will keep your medical environment as safe and sterile as possible:
Clean more than linens
When it comes to hospital rooms, you have to pay attention to more than just the bed linens. From infectious diseases to bodily fluids to bed bugs, you never know what might be hiding in the nooks and crannies. Using a commercial dry steam cleaner will sanitize and deodorize nearly any surface, and will kill pathogens, bacteria, and both bed bugs and their eggs. Steam cleaning eliminates the need for chemicals and is typically more effective than other types of cleaners.
Sterilize surgical instruments
Regardless of whether they've even been used in a given situation, you should sterilize surgical instruments and equipment after every appointment or patient. With the amount of unknown bacteria in an environment, it's better to be safe than sorry. From the smallest instrument to a substantial gurney, a commercial steam generator is ideal for this type of cleaning.
Don't forget the floors
Many times, we don't think about how much dirt and bacteria could be lingering on the floor. Whether it's a bathroom floor or a waiting room floor, hospital staff needs to take measures to clean and disinfect. Use industrial steam cleaners — which require only water — to clean and sanitize without the use of harmful and expensive chemicals. Many industrial steamers also come with different attachments to handle multiple types of jobs, which is a must in medical facilities.
If you are a member of hospital staff, you need to make sure health and safety measures are being followed for the sake of both your fellow employees and your patients. Our steam cleaning systems will allow you to wash away dirt and create a sterile environment to promote hospital health. Contact us today to explore the many options we can provide.