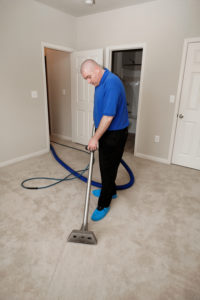 If you're looking for an eco-friendly way to clean more effectively, steam cleaning systems are the way to go. Whether you've purchased a little steam cleaner for your home or you need to invest in industrial steamers for your business, you'll soon find out how steam cleaning can improve your environment. But there are certain dos and don'ts that you need to follow in order to get the most out of your personal or commercial dry steam cleaner. Here are our top tips for cleaning with industrial steam generators:
Do:
Use distilled water
For any type of steamer, it's best if you use distilled water. Even if you don't have hard water, using distilled water will help to prevent bacterial buildup or mold growth from occurring inside your steam cleaner.
Let out the steam
After every use, be sure to let out any leftover pressurized steam. Your unit may come with an automatic switch that does this for you. But if you fail to let the steam out, you could potentially be injured when you open the cleaner.
Clean often to kill germs
Steam is far more effective at killing germs than other types of cleaning methods. In fact, steam kills 99% of common household bacteria like E.Coli, salmonella, and staph. It's also great for killing bed bugs and dust mites, and it can help reduce allergies. If you work in an environment with young children, animals, or other factors that result in frequent infections, using industrial steam cleaners on a regular basis can help make your workplace much healthier.
Don't:
Use on certain materials
Though steam can be great for cleaning tough surfaces, you should avoid using this cleaning method for certain materials, such as wallpaper, painted walls, unsealed floors, musical instruments, antiques, and some woods. Although using steam to clean in certain instances might not cause lasting damage, it's best to play it safe for highly valuable items or ones that aren't easily replaced.
Add anything else
Some people might be tempted to add other cleaning chemicals or even essential oils to their steam cleaner. Resist the urge! Steam cleaning is effective because it uses water at a high temperature. Other additives can make this process a lot less effective and could actually be harmful to your health. Stick with plain old steam for the best results.
Leave in water after use
Above all else, empty your steam cleaner after you're done. By leaving the water in the steamer, this can create water spots — which can damage the boiler — or even mold. Flush the water out after every use to help maintain the equipment.
To find out more about our industrial steam cleaner systems and how they can help your business, please contact us today!